The "public charge rule" that the administration introduced in 2019, only to have it challenged in the courts, is now being enforced by the U.S. Citizenship and Immigration Services after a federal court lifted an injunction on its implementation.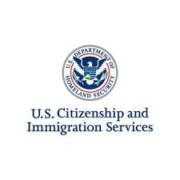 The rule authorizes USCIS to deny a green card to any immigrant who receives certain public benefits – such as food stamps, public housing vouchers, welfare, or Medicaid – for more than 12 months within any three-year period.  The expressed purpose of the rule is to deny green cards to individuals who may become dependent on publicly funded services – a so-called "public charge."
NASH opposed the public charge rule when it was proposed in 2018, expressing concern that many immigrants – including those who are eligible for Medicaid and for whom applying for Medicaid benefits would not jeopardize their immigration status – would choose not to apply for Medicaid and would instead turn to private safety-net hospitals and others like them for care when they are sick or injured, thereby increasing the uncompensated care burden for hospitals that already serve large numbers of uninsured, under-insured, and Medicaid patients.  See NASH's letter expressing this and other views here and go here for a NASH statement about the public charge rule.
Learn more about the USCIS's intentions for implementing the public charge rule here and learn more about the latest developments on this issue in the article "Trump administration reimposes 'public charge' rule following court victory" in the online publication The Hill.
https://safetynetalliance.org/wp-content/uploads/2020/09/uscis.jpg
225
225
Joseph Steinbock
https://safetynetalliance.org/wp-content/uploads/2018/09/nasnh-logo.png
Joseph Steinbock
2020-09-29 06:00:46
2020-09-24 13:28:19
Public Charge Rule Takes Effect