New leaders at the Centers for Medicare & Medicaid Services and the Center for Medicare and Medicaid Innovation are quickly making their priorities known to health care industry stakeholders.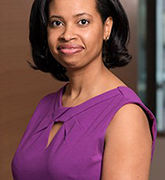 For new CMS administrator Chiquita Brooks-LaSure, her priority is coverage.  She has declared that "Our focus is going to be on making sure regulations and policies are going to be focused on improving coverage," and while she hopes that states that have not yet expanded their Medicaid programs will take advantage of current federal incentives to do so, there is another path to coverage:  "…the public option or other coverage certainly would be a strategy to make sure people in those states have coverage."
For new CMMI director Liz Fowler, one of her stated objectives is to make more value-based payment models mandatory rather than voluntary, noting that "What we have learned from CMMI models over the past 20 years is that voluntary models [are] subject to risk selection, which has a negative impact on the ability to generate system-level savings."  To that end, Fowler said she and CMMI are exploring more mandatory models.
Learn more about the directions new federal health care leaders hope to take their operations in the Kaiser Health News article "Expanding Insurance Coverage is Top Priority for New Medicare-Medicaid Chief" and the Fierce Healthcare article "CMMI director:  expect more mandatory value-based care payment models."
https://safetynetalliance.org/wp-content/uploads/2021/06/brooks-lasure.png
240
165
Joseph Steinbock
https://safetynetalliance.org/wp-content/uploads/2018/09/nasnh-logo.png
Joseph Steinbock
2021-06-10 06:00:57
2021-06-08 14:21:58
New Health Care Leaders Share Priorities