A week after announcing that it was withdrawing permission for states to implement approved Medicaid work requirements and would no longer entertain applications to introduce such programs, the Biden administration has asked the U.S. Supreme Court to cancel arguments next month on the legality of such requirements.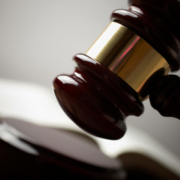 As reported in SCOTUSblog,
That argument is no longer necessary, Biden's acting solicitor general, Elizabeth Prelogar, told the justices in a seven-page motion on Monday.  The Biden administration has "preliminarily determined" that work requirements do not serve Medicaid's goals, Prelogar wrote.
Arkansas, one of the two states involved in the case, maintains that the arguments should still take place because the administration has not formally overturned Medicaid work requirements.
Learn more about the administration's efforts to end Medicaid work requirements in the New York Times article "Biden Administration Moves to End Work Requirements in Medicaid" and about this latest move to withdraw the case from the Supreme Court in the SCOTUSblog article "Federal government asks court to scrap challenge to Medicaid work requirements."