Last week the Medicare Payment Advisory Commission met in Washington, D.C. to discuss a number of Medicare payment issues.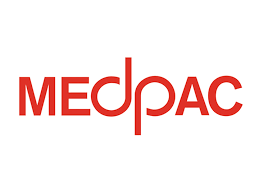 The issues on MedPAC's December agenda were:
The Medicare prescription drug program (Part D)
Opioids and alternatives in hospital settings: payments, incentives, and Medicare data
Hospital inpatient and outpatient services payments
Redesigning Medicare's hospital quality incentive programs
Physicians and other health professional services payments
Medicare payment policies for advanced practice registered nurses and physician assistants
Ambulatory surgical centers and hospice payments
Skilled nursing facilities, home health agency, and inpatient rehabilitation facilities payments
Long-term care hospital services payments
Outpatient dialysis payments
Future policy directions to address Medicare prescription drug spending
Analysis of Medicare Shared Savings Program (MSSP) performance
MedPAC is an independent congressional agency that advises Congress on issues involving the Medicare program.  While its recommendations are not binding on either Congress or the administration, MedPAC is highly influential in governing circles and its recommendations often find their way into legislation, regulations, and new public policy.  Many of the issues MedPAC addressed during its January meetings are very important to private safety-net hospitals.
Go here for links to the policy briefs and presentations that supported MedPAC's discussion of these issues.
https://safetynetalliance.org/wp-content/uploads/2016/11/medpac.png
115
258
Joseph Steinbock
https://safetynetalliance.org/wp-content/uploads/2018/09/nasnh-logo.png
Joseph Steinbock
2019-01-23 06:00:55
2019-01-24 20:57:30
MedPAC Meets