In the face of complaints from hospitals about backlogs, time-consuming procedures, and lengthy appeals processes involving Medicare Recovery Audit Contractor audits, the Centers for Medicare & Medicaid Services recently outlined changes it has implemented in the RAC audit process to address these and other concerns.  They are (in CMS's own words):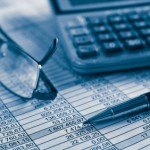 Better Oversight of RACs
We are holding RACs accountable for performance by requiring them to maintain a 95% accuracy score. RACs that fail to maintain this rate will receive a progressive reduction in the number of claims they are allowed to review.
We also require RACs to maintain an overturn rate of less than 10%. Failure to maintain such a rate, will also result in a progressive reduction in the number of claims the RAC can review.
RACs will not receive a contingency fee until after the second level of appeal is exhausted. Previously, RACs were paid immediately upon denial and recoupment of the claim. This delay in payment helps assure providers that the RAC's decision was correct before they are paid.
Reducing Provider Burden and Appeals
We are making RAC audits more fair to providers. Previously, RACs could select a certain type of claim to audit. Now, they must audit proportionately to the types of claims a provider submits.
We changed how we identify whom to audit. Instead of treating all providers the same, we conduct fewer audits for providers with low claims denial rates.
We gave providers more time to submit additional documentation before needing to repay a claim. This 30-day discussion period, after an improper payment is identified, means that providers do not have to choose between initiating a discussion and filing an appeal. CMS expects this will continue to reduce the number of appeals.
Increasing Program Transparency
We are regularly seeking public comment on newly proposed RAC areas for review, before the reviews begin. This allows providers to voice concerns regarding potentially unclear policies that will be part of the review. Posting these topics also allows providers to better prepare for RAC reviews before they begin.
We required RACs to enhance their provider portals to make it easier to understand the status of claims.
Learn more in this CMS news release.