The following is the latest COVID-19 information from the federal government as of 2:30 p.m. on Wednesday, January 13.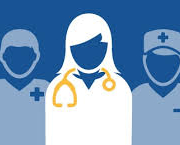 Provider Relief Fund
HHS has updated its Provider Relief Fund FAQ with nine new or modified questions on pages 12-13, 13, 15 (three questions), 40-41, 41, and 56.  The new and modified questions address

how changes of ownership affect providers' ability to receive Provider Relief Fund grants and nursing home quality incentive payments;
answer questions about audit deadlines and extensions;
and describe the methodology for calculating Phase 3 distributions and the timing and size of those distributions.
Providers that have received past distributions and that believe they are eligible for Phase 3 distributions should review the updated FAQ carefully.
Department of Defense
The Department of Defense, which is playing a leading role in the distribution of COVID-19 vaccines, has posted a brief document titled "Officials Discuss COVID-19 Vaccine Deliveries and Prioritization Criteria."  The document outlines the status of vaccine distribution efforts to date, offers data on the number of vaccines that have been distributed and administered, and notes the expansion of vaccine administration to individuals beyond those considered to be the highest priority for receiving vaccines.
Department of Health and Human Services
Centers for Medicare & Medicaid Services
CMS COVID-19 Stakeholder Calls
CMS hosts recurring stakeholder engagement sessions to share information about the agency's response to COVID-19.  These sessions are open to members of the health care community and are intended to provide updates, share best practices among peers, and offer participants an opportunity to ask questions of CMS and other subject matter experts.
CMS COVID-19 Office Hours Calls
Tuesday, February 2  at 5:00 – 6:00 PM (eastern)
Toll Free Attendee Dial In:  833-614-0820; Access Passcode:  4956655
Audio Webcast link:  go here
Tuesday, February 23 at 5:00 – 6:00 PM (eastern)
Toll Free Attendee Dial In:  833-614-0820; Access Passcode:  2528725
Audio Webcast link:  go here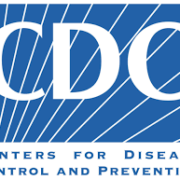 Centers for Disease Control and Prevention
https://safetynetalliance.org/wp-content/uploads/2020/07/provider-relief-fund.jpeg
145
347
Joseph Steinbock
https://safetynetalliance.org/wp-content/uploads/2018/09/nasnh-logo.png
Joseph Steinbock
2021-01-14 06:00:55
2021-01-13 16:59:18
Coronavirus Update for Wednesday, January 13