The following is the latest COVID-19 information from the federal government as of 2:45 p.m. on Monday, February 22.

Centers for Medicare & Medicaid Services
CMS has updated its FAQ on Medicare COVID-19 billing issues with 13 new questions addressing vaccines, monoclonal antibody treatments, and ambulatory surgery centers functioning as acute-care hospitals during the public health emergency.  The questions, all labeled "2/19/2021," can be found on pages 27-28, 135-137, and 152-153.
Department of Health and Human Services
HHS has updated its Provider Relief Fund FAQ with an updated question about how applicants should set up an account of behalf of multiple subsidiaries as part of applying for a Phase 3 distribution.  Find the updated question on page 42.
HHS and CMS COVID-19 Stakeholder Calls
HHS Clinical Rounds Peer-to-Peer Virtual Communities of Practice
HHS's Office of the Assistant Secretary for Preparedness and Response sponsors COVID-19 Clinical Rounds Peer-to-Peer Virtual Communities of Practice that are interactive virtual learning sessions that seek to create a peer-to-peer learning network in which clinicians from the U.S. and abroad who have experience treating patients with COVID-19 share their challenges and successes.  These webinar topics are covered every week:
EMS:  Patient Care and Operations (Mondays, 12:00-1:00 PM eastern)
Critical Care:  Lifesaving Treatment and Clinical Operations (Tuesdays, 12:00-1:00 PM eastern)
Emergency Department:  Patient Care and Clinical Operations (Thursdays, 12:00-1:00 PM eastern)
Go here for information about signing up to participate in the sessions and go here for access to materials and video recordings of past sessions.
CMS Stakeholder Calls
CMS hosts recurring stakeholder engagement sessions to share information about the agency's response to COVID-19.  These sessions are open to members of the health care community and are intended to provide updates, share best practices among peers, and offer participants an opportunity to ask questions of CMS and other subject matter experts.
CMS COVID-19 Office Hours Calls
Tuesday, February 23 at 5:00 – 6:00 PM (eastern)
Toll Free Attendee Dial In:  833-614-0820; Access Passcode:  2528725
Tuesday, March 16 at 5:00 – 6:00 PM (eastern)
Toll Free Attendee Dial In:  833-614-0820; Access Passcode:  4177586
Audio Webcast link:  go here
Tuesday, April 6 at 5:00 – 6:00 PM (eastern)
Toll Free Attendee Dial In:  833-614-0820; Access Passcode:  2769397
Audio Webcast link:  go here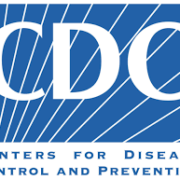 Centers for Disease Control and Prevention
Food and Drug Administration
https://safetynetalliance.org/wp-content/uploads/2020/03/corona.jpg
365
389
Joseph Steinbock
https://safetynetalliance.org/wp-content/uploads/2018/09/nasnh-logo.png
Joseph Steinbock
2021-02-23 06:00:01
2021-02-22 16:55:42
Coronavirus Update for Monday, February 22