A new study supports the belief that Medicare's hospital readmissions reduction program is unfair to hospitals that serve especially large numbers of low-income patients.
A study published in the journal Surgery found that hospitals that serve larger numbers of minority patients have higher 30-day and 90-day readmissions rates for patients who undergo colorectal surgery than other hospitals.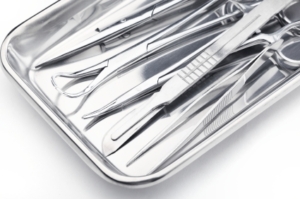 According to the study, 65 percent of the increased risk of readmission can be attributed to "patient factors," as opposed to hospital factors, with study data suggesting that such factors include income, race, and insurance status.
NAUH has long maintained that Medicare's hospital readmissions reduction program needs to be risk-adjusted, arguing that the program treats private safety-net hospitals unfairly because it fails to recognize the special challenges they face when serving the residents of the low-income communities in which they are located. Most recently, it conveyed these concerns to the Centers for Medicare & Medicaid Services in a letter about the FY 2017 Medicare inpatient prospective payment system and by supporting legislation currently before Congress that would address this issue.
For a closer look at the study's findings see this Fierce Healthcare report.