The following is the latest health policy news from the federal government as of 2:45 p.m. on Thursday, May 27.  Some of the language used below is taken directly from government documents.
The White House
COVID-19
Medicaid and CHIP Payment and Access Commission
In a new issue brief, MACPAC describes the current use of health care provider taxes in Medicaid, the history and current state of the rules governing their use, and the potential effects of changes to these policies.
Centers for Medicare & Medicaid Services
Health Policy News
CMS has posted the latest edition of its online publication MLN Connects.  Among items of interest in this edition are:
Critical Care Evaluation & Management Services:  Comparative Billing Report in May
Medicare Shared Savings Program:  Submit Notice of Intent to Apply Beginning June 1
Submit Medicare GME Affiliation Agreements during COVID-19 PHE by January 1
Addition of the Shared System CWF to the Business Requirements for the Healthcare Common Procedure Coding System (HCPCS) codes U0002QW and 87635QW Mentioned in Change Request 11765
International Classification of Diseases, 10th Revision (ICD-10) and Other Coding Revisions to National Coverage Determination (NCDs) – July 2021
Quarterly Update to the Medicare Physician Fee Schedule Database (MPFSDB) – July 2021 Update
Complying with Medicare Signature Requirements – Revised
Medicare Diabetes Prevention & Diabetes Self-Management Training – Revised
Medicare Mental Health– Revised
Go here for links to these and other items.
Department of Health and Human Services
COVID-19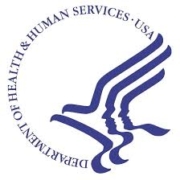 Health Policy News
Office of the Secretary
Dr. Stephen "Steve" Cha (he/him), Counselor to the Secretary, AHRQ/FDA/NIH
Melanie Fontes Rainer (she/her), Counselor to the Secretary, ACA/Marketplaces/OCR/CMMI
Steven Lopez (he/him), Counselor to the Secretary, Equity/OASH/HRSA/IHS
Ben Scott (he/him), Advance Representative
Josie Villanueva Prescott (she/her), Counselor to the Secretary, ACF/ACL
Dr. Mary Wakefield (she/her), Counselor to the Secretary
Laurence Wilson (he/him), Advance Representative
Office of the Deputy Secretary
Angela Botticella (she/her), Chief of Staff
Office of Intergovernmental and External Affairs
Molly Doris-Pierce (she/her), Special Assistant
Office of the Assistant Secretary for Legislation
Leslie Zelenko (she/her), Senior Advisor and Congressional Liaison
Office of the Assistant Secretary for Public Affairs
Kamara Jones (she/her), Deputy Assistant Secretary for Strategic Planning
Administration for Community Living
Dr. Anjali Forber-Pratt (she/her), Director, National Institute on Disability, Independent Living and Rehabilitation Research
Health Resources and Services Administration
Elaina Boutte (she/her), Special Assistant
Office of the Assistant Secretary for Health
Jessica "Jess" Swafford Marcella (she/her), Deputy Assistant Secretary for Population Affairs
Office of the Assistant Secretary for Planning and Evaluation
Dr. Tisamarie "Tisa" Sherry (she/her), Deputy Assistant Secretary for Planning and Evaluation (Office of Behavioral Health, Disability, and Aging Policy)
Centers for Disease Control and Prevention
COVID-19
Food and Drug Administration
COVID-19
The FDA has issued emergency use authorization for the investigational monoclonal antibody therapy sotrovimab for the treatment of mild-to-moderate COVID-19 in adults and pediatric patients who are at high risk for progression to severe COVID-19.   Learn more from the following resources:
The FDA updated its guidance "Emergency Use Authorization for Vaccines to Prevent COVID-19" to include a new section that clarifies how the agency intends to prioritize review of EUA vaccine requests for the remainder of the COVID-19 public health emergency.
Stakeholder Events
FEMA
Friday, May 28
Monday, June 7
FEMA's National Exercise Division has developed exercise starter kits with sample documents to assist organizations with planning and conducting tabletop exercises aligning with the updated National Exercise Program 2021-2022 Principal's Strategic Priorities.  FEMA will host webinars for whole community exercise practitioners.  The webinars will introduce the new exercise starter kits, providing stakeholders with an overview of the kits along with how to use them.  Visit the Homeland Security Exercise and Evaluation Program Webinar webpage to register.
CDC
Wednesday, June 2
Zoonoses and One Health Update (ZOHU) Call
Wednesday, June 2 at 2:00 – 3:00 pm ET   Click here to learn more
ZOHU Calls are one-hour monthly webinars that provide education on zoonotic and infectious diseases, One Health, antimicrobial resistance, food safety, vector-borne diseases, recent outbreaks, and related health threats at the animal-human-environment interface.
CDC
Thursday, June 3
CDC/Clinical Outreach and Communication Activity – "Long COVID"
The CDC will hold a one-hour call about its new interim guidance that provides a framework for health care providers in their initial assessment, evaluation, management, and follow-up of persons suspected of long COVID.  Go here for further information on the subject of the call and how to join it.
FDA
Friday, June 11
Identification of Medicinal Products:  Path to Global Implementation
Monday, June 11 at 1:00 – 2:30 pm ET  Click here to learn more
The FDA will present updates on the identification of medicinal products standards development and implementation with an emphasis on international collaboration, pilot projects on substance, dosage form, and pharmaceutical identification.
Internal Revenue Service
https://safetynetalliance.org/wp-content/uploads/2020/04/hhs.jpg
224
224
Joseph Steinbock
https://safetynetalliance.org/wp-content/uploads/2018/09/nasnh-logo.png
Joseph Steinbock
2021-05-27 17:06:30
2021-05-27 17:06:30
Federal Health Policy Update for Thursday, May 27