The drive toward encouraging states to implement Medicaid block grants hit a bump in the road last week when the formal guidance for states that Centers for Medicare & Medicaid Services administrator Seema Verma suggested was imminent apparently became not-so imminent.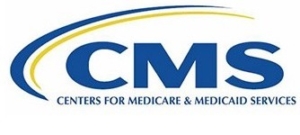 At the time Verma spoke, draft guidance from CMS to the states was under review by the federal Office of Management and Budget.  Last week, however, CMS withdrew that draft, which also was to address state Medicaid per capita cap programs.
The bump in the road does not, however, appear to be more than a temporary detour.  While CMS has not explained why the draft was withdrawn, Verma indicated that the agency still intends to provide guidance to state on Medicaid block grants and per capita spending limits.
NASH has long had concerns about Medicaid block grants, writing in its 2019 advocacy agenda that
Block grants, whether based on individual states' Medicaid enrollment or on their past Medicaid spending, could impose unreasonable limits on Medicaid spending that could potentially leave private safety-net hospitals unreimbursed for care they provide to legitimately eligible individuals. NASH will work to ensure that any new approach that involves Medicaid block grant continues to give states the ability to pay safety-net hospitals adequately for the essential services they provide to the low-income residents of the communities in which those hospitals are located.
Learn more from the McKnight's Long-Term Care News article "CMS withdraws proposed guidance on Medicaid block grants, funding caps."