Include forgiveness for the resources the federal government provided to hospitals through the Accelerated and Advance Payment Program in the next COVID-19/economic stimulus bill, NASH has asked congressional leaders.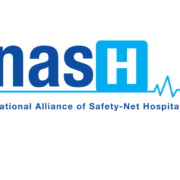 In a letter to House Speaker Nancy Pelosi, Senate majority leader Mitch McConnell, House minority leader Kevin McCarthy, and Senate minority leader Chuck Schumer, the National Alliance of Safety-Net Hospitals acknowledged the importance of the program's funds in enabling private safety-net hospitals to "…keep their lights on, their supply closets fully stocked, and their teams of heroic caregivers paid" but observed that
…COVID-19 has done profound damage to our people and to our economy, and it has had a similar impact on many providers, including private safety-net hospitals.
Because health experts believe the COVID-19 pandemic has not ended and may return later this year, NASH wrote that
Forgiving the loans provided through the Accelerated and Advance Payment Program and continuing the uninterrupted flow of payments for the services we provide to our Medicare patients will help ensure that we are there when our communities and our country need us, now and in the future.
See NASH's letter to congressional leaders here.