President Trump and Vice President Pence have stepped into a feud between Health and Human Services Secretary Alex Azar and Centers for Medicare & Medicaid Services administrator Seema Verma.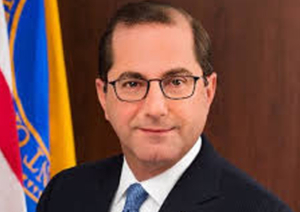 Azar and Verma have apparently clashed on numerous occasions in recent months, with Verma criticizing at least one Azar proposal during an Oval Office meeting and Azar being overruled by the president on several occasions.  According to Politico, President Trump "…instructed Azar to smooth things over."
Verma, meanwhile, met with Vice President Pence, with whom she worked when Pence was governor of Indiana.
As head of CMS, Verma oversees the country's Medicare and Medicaid programs but reports to Secretary Azar.
Learn more about the clash between Azar and Verma and the attempts of the president and vice president to address them in the Politico story "Trump pulled into feud between top health officials."