Low-cost Medicaid managed care plans mostly cut their costs by reducing how much care, and how much high-quality care, their members receive.
That is the conclusion of a new study published by the National Bureau of Economic Research.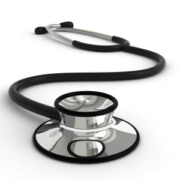 According to the study, Medicaid managed care plans succeed in reducing costs less by cost-sharing, negotiating lower provider rates, employing narrow networks, and doing a better job of managing their members' high-cost chronic medical conditions than they do by leading their members to use fewer high-value, low-cost services such as cancer and diabetes screenings and fewer high-value drugs.
The researchers note that
Effects via quantities, rather than differences in negotiated prices, explain these patterns.  Rather than reducing "wasteful" spending, low-spending plans cause broad reductions in the use of medical services – including low-cost, high-value care – and worsen beneficiary satisfaction and health.  Supply side tools circumvent the classic trade-off between financial risk protection and moral hazard, but give rise instead to a cost/quality trade-off.
Learn more from the National Bureau of Economic Research report "Are All Managed Care Plans Created Equal?  Evidence From Random Plan Assignment in Medicaid."
https://safetynetalliance.org/wp-content/uploads/2011/05/iStock_000005787159XSmall-e1622670103833.jpg
169
225
Joseph Steinbock
https://safetynetalliance.org/wp-content/uploads/2018/09/nasnh-logo.png
Joseph Steinbock
2020-09-02 06:00:55
2020-09-01 14:04:29
How Medicaid Managed Care Cuts Costs