The following is the latest COVID-19 information from the federal government as of 3:15 p.m. on Thursday, February 11.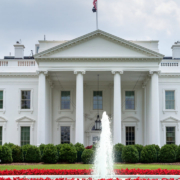 The White House
The White House has announced the membership of its COVID-19 Health Equity Task Force.  See this White House fact sheet to learn more about the task force, its objectives, and its members.
The White House has announced the introduction of a community health center vaccination program next week, with doses of vaccines to be sent directly to such facilities, and an increase in the supply of vaccines to be shared with states, tribes, and territories.  Learn more from a White House fact sheet.
Centers for Medicare & Medicaid Services
The Families First Coronavirus Response Act requires Medicare Part B to cover beneficiary cost-sharing for provider visits when a COVID-19 diagnostic test is administered or ordered.  CMS has updated the list of codes (note:  this link leads to a zip file that can be downloaded) that physicians and non-physician practitioners can use with the Cost-Sharing (CS) modifier.  Go here to learn more.
CMS has revised the MLN Matters article "Medicare Fee-For-Service (FFS) Response to the Public Health Emergency on the Coronavirus (COVID-19)" to clarify billing instructions in the skilled nursing facility benefit period waiver – provider information section.
CMS has modified the previously extended deadline for third quarter 2020 submission of Hospital Consumer Assessment of Healthcare Providers and Systems (HCAHPS) data and extended the submission deadline for electronic clinical quality measures for acute-care hospitals and prospective payment system-exempt cancer hospitals.  Learn more about how this affects specific reporting requirements and their changing deadlines.
HHS and CMS COVID-19 Stakeholder Calls
HHS Clinical Rounds Peer-to-Peer Virtual Communities of Practice
HHS's Office of the Assistant Secretary for Preparedness and Response sponsors COVID-19 Clinical Rounds Peer-to-Peer Virtual Communities of Practice that are interactive virtual learning sessions that seek to create a peer-to-peer learning network in which clinicians from the U.S. and abroad who have experience treating patients with COVID-19 share their challenges and successes.  These webinar topics are covered every week:
EMS:  Patient Care and Operations (Mondays, 12:00-1:00 PM eastern)
Critical Care:  Lifesaving Treatment and Clinical Operations (Tuesdays, 12:00-1:00 PM eastern)
Emergency Department:  Patient Care and Clinical Operations (Thursdays, 12:00-1:00 PM eastern)
Go here for information about signing up to participate in the sessions and go here for access to materials and video recordings of past sessions.

CMS Stakeholder Calls
CMS hosts recurring stakeholder engagement sessions to share information about the agency's response to COVID-19.  These sessions are open to members of the health care community and are intended to provide updates, share best practices among peers, and offer participants an opportunity to ask questions of CMS and other subject matter experts.
CMS COVID-19 Office Hours Calls
Tuesday, February 23 at 5:00 – 6:00 PM (eastern)
Toll Free Attendee Dial In:  833-614-0820; Access Passcode:  2528725
Audio Webcast link:  go here
Tuesday, March 16 at 5:00 – 6:00 PM (eastern)
Toll Free Attendee Dial In:  833-614-0820; Access Passcode:  4177586
Audio Webcast link:  go here
Tuesday, April 6 at 5:00 – 6:00 PM (eastern)
Toll Free Attendee Dial In:  833-614-0820; Access Passcode:  2769397
Audio Webcast link:  go here
Food and Drug Administration
The FDA has issued an emergency use authorization (EUA) for bamlanivimab and etesevimab administered together for the treatment of mild to moderate COVID-19 in adults and pediatric patients (12 years of age or older weighing at least 40 kilograms [about 88 pounds]) who test positive for COVID-19 and who are at high risk for progressing to severe COVID-19.  The authorized use includes treatment for those who are 65 years of age or older or who have certain chronic medical conditions.  Learn more from:
the emergency use authorization letter issued by the FDA to the manufacturer of the two monoclonal antibodies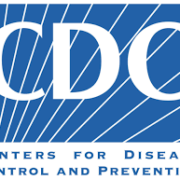 Centers for Disease Control and Prevention
https://safetynetalliance.org/wp-content/uploads/2020/04/mask.png
94
165
Joseph Steinbock
https://safetynetalliance.org/wp-content/uploads/2018/09/nasnh-logo.png
Joseph Steinbock
2021-02-12 06:00:51
2021-02-11 16:36:33
Coronavirus Update for Thursday, February 11